The attention we pay in choosing the Christmas gift tells the recipient how important he is to us.
Have you ever thought of giving a "taste" of the Lugana area?
We now present you our Christmas offerings: wines, oil and grappa directly from our lands.
A gift declined in four versions, for every taste and need.
THE "EASY" GIFT
Montunal, the classic Lugana by Montonale, enters the shopper with a decorative bow. are you looking for a pink Christmas? Here is the Chiaretto Rosa di Notte.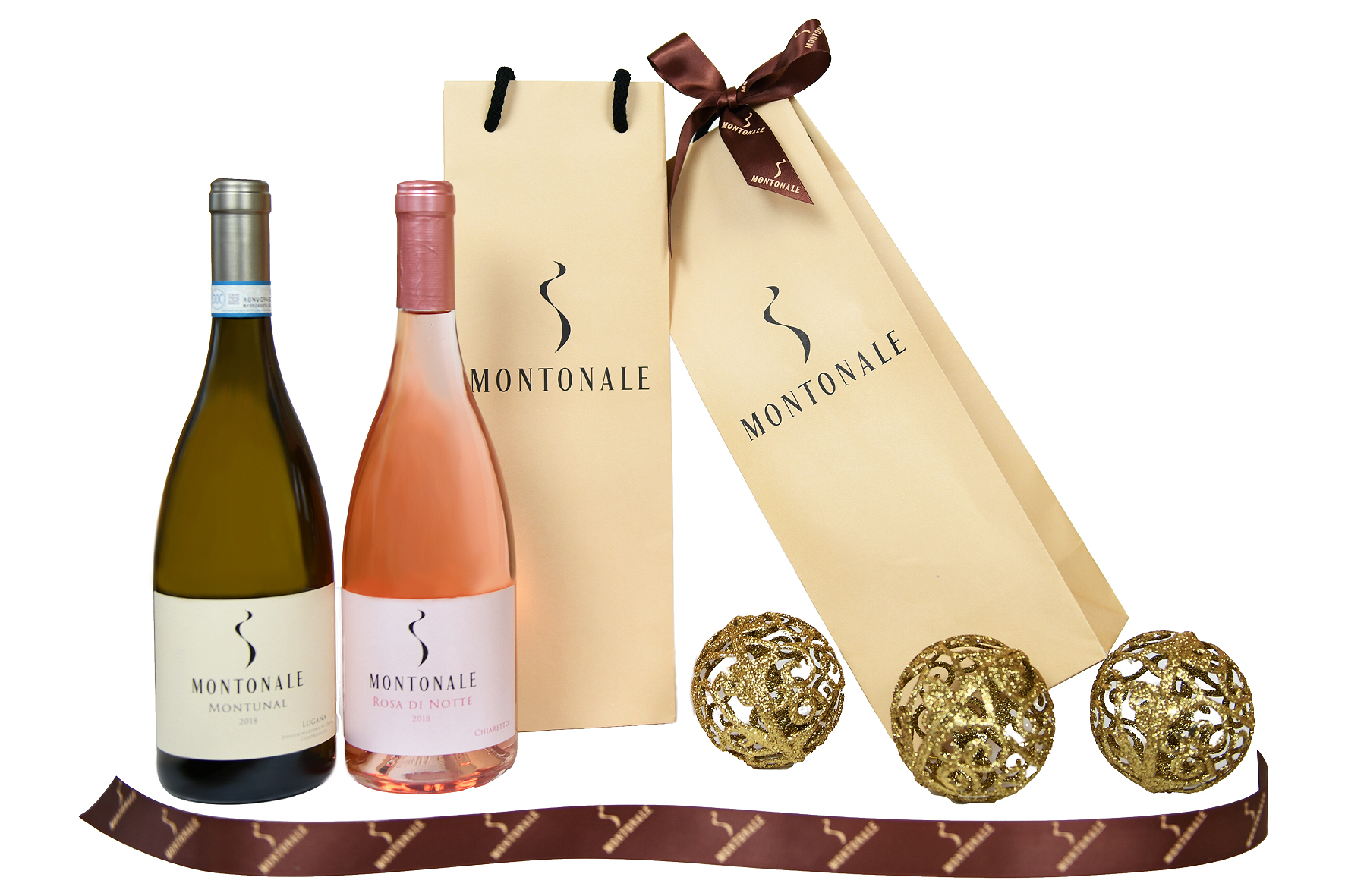 THE IDEA TO ACCOMPANY THE PARTY MENU
The Lugana Montunal, the Chiaretto Rosa di Notte and the red La Conta, from slightly dried Cabernet Sauvignon and Merlot grapes. Three bottles presented in an elegant box .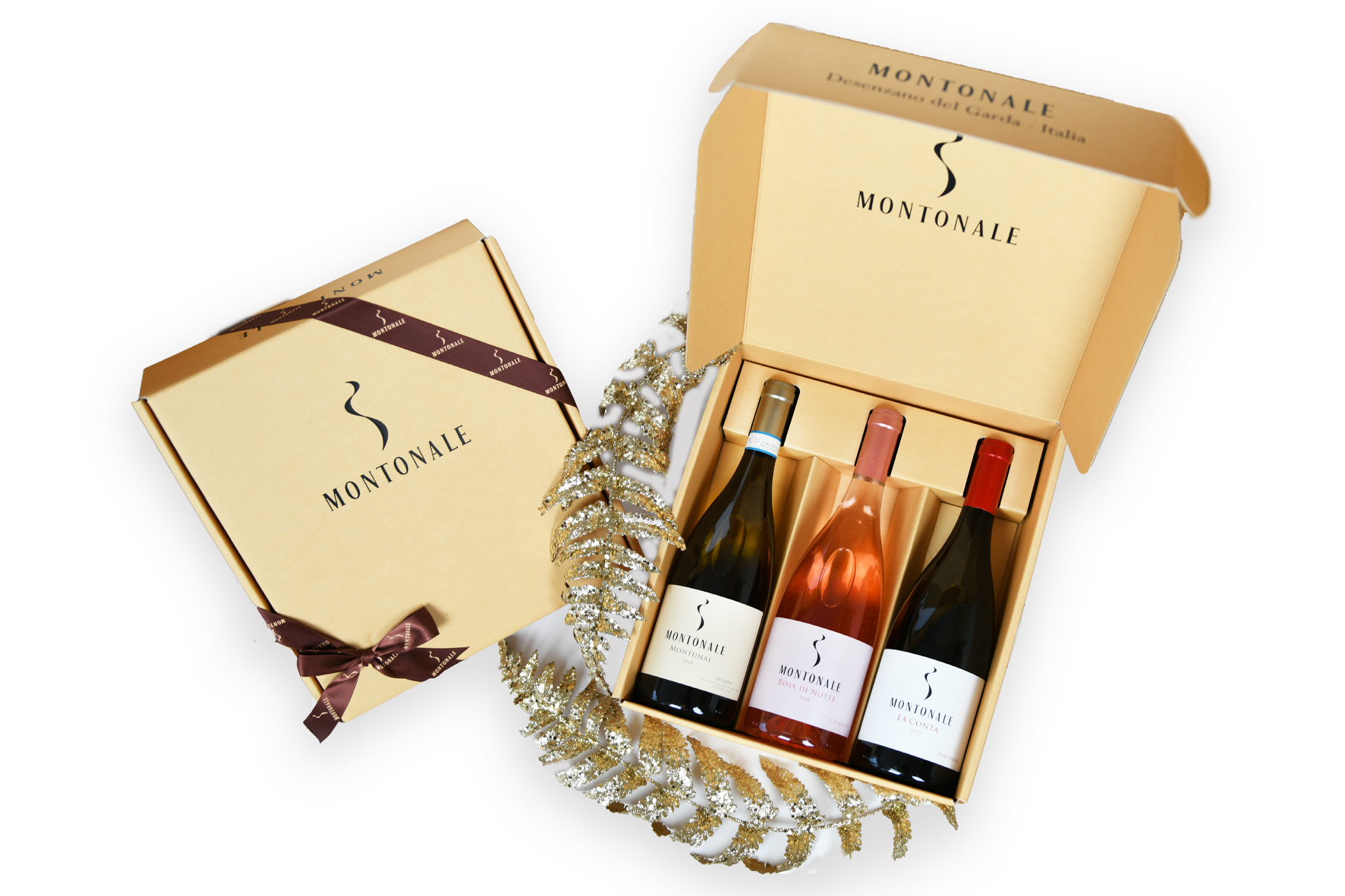 INTERESTING BALANCE AND LONGEVITY
The magnum format (one and a half liters) offers even greater roundness of taste and considerable aging capacity.
The Lugana Montunal and Orestilla are presented in Magnum bottles, with an elegant box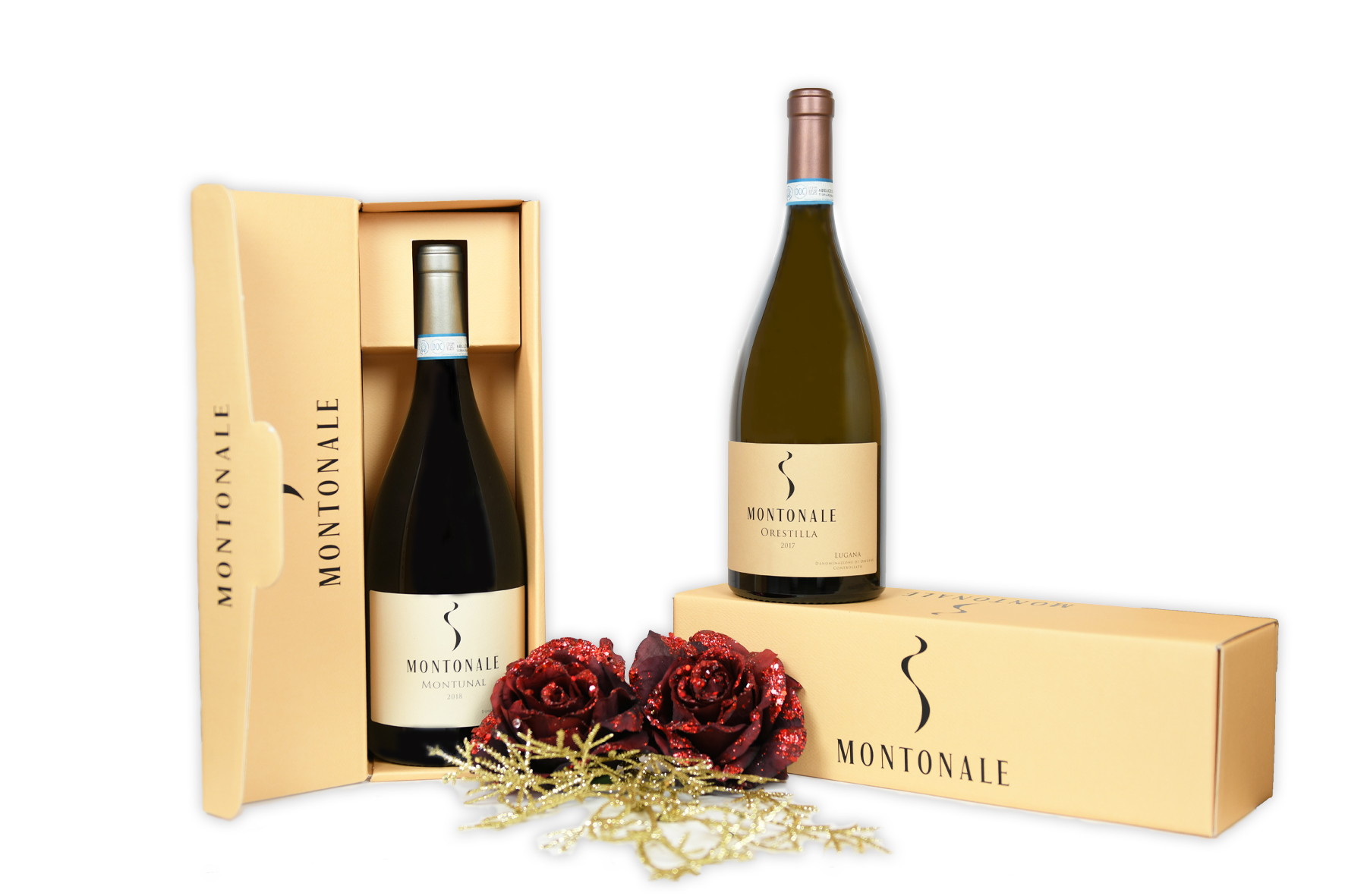 .
PRECIOUS GLASSES
From our olive trees comes the extra-virgin organic olive oil signed by Montonale. Cold pressed, it is perfect to enhance delicate dishes, obviously row.
The pomaces of the award-winning Lugana Orestilla become an appetizing "after dinner": the Grappa di Lugana Orestilla.
Oil and grappa are offered in bottles and boxes "stolen" from high perfumery
.
For further information on our Christmas offers, please contact us at 0309103358 or accoglienza@montonale.com.